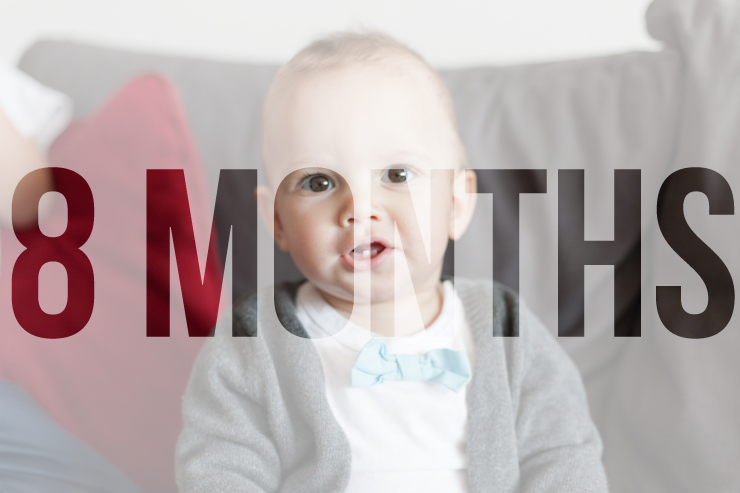 He:
– Is crazy active. Like, thrashing and mobile and just go go go go all the time.
– Was a great traveller when we went to Puerto Rico. Aside from having to be brought outside at most restaurants (which, when it's 85 degrees, I can handle!), he was super easy.
– Has two adorable little teeth that he will totally gnaw on you with. Not while he's nursing, but he bites my shoulder and my clothes all the time. I always call him my little puppy.
– Begs for food, much like a puppy. However he doesn't usually like the food we give him (see hilarious evidence here).
– Needs to move out of his bucket seat and into a convertible because he continues to be super tall. My children are all going to be taller than me by the time they're, like, 12.
– "Dances" when he hears "Shake It Off" by Taylor Swift. We discovered it when it came on Pandora and it delights me to no end to see his little soft body bobbing up and down when it comes on.
– Still refuses bottles, so we have some very expensive teethers: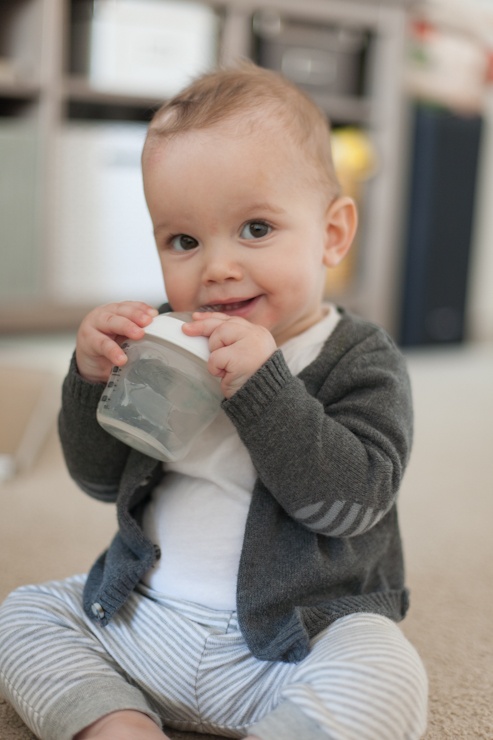 – Is downright mischievous. I created a whole area for him in our living room and he zoomed right over to the ONE THING that was unsafe and started pulling on the cord. He also pulls up on EVERYTHING and is CRUISING nonstop and man. I just. He's so adventurous and wild already.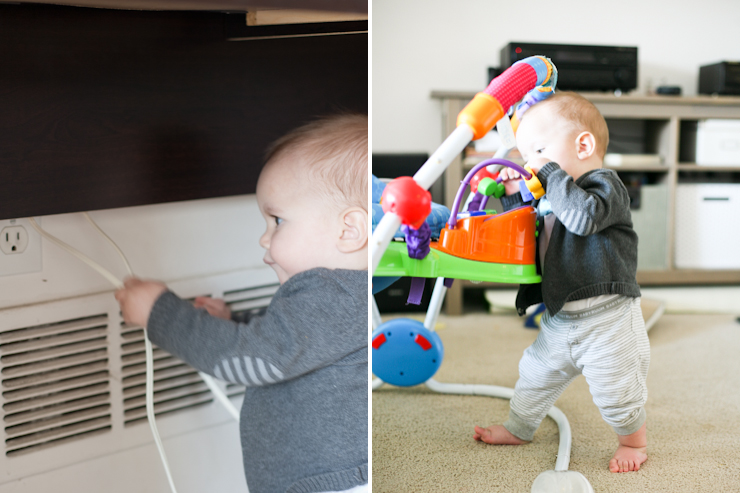 – Still naps well and consistently, but is a mess most nights. It's sort of a blur and hard to figure out how to dig us out of it. Planning to read up on the blog of the "sleep experts" that resonate most with me (they are the opposite of fear mongers - hallelujah!) and start collecting data. Like a scientist.
I:
– Have re-found my passion for work-related goals and it feels so good. I was wondering when I'd stop treading water and start moving forward and I'm thrilled that it's returned! The only problem is, well, I have limited work hours and the kids don't always cooperate when I'm trying to squeeze in work outside of those hours. I have stopped working in the evenings, though, which is a huge improvement on the past 4 years. Click here to read the full post →