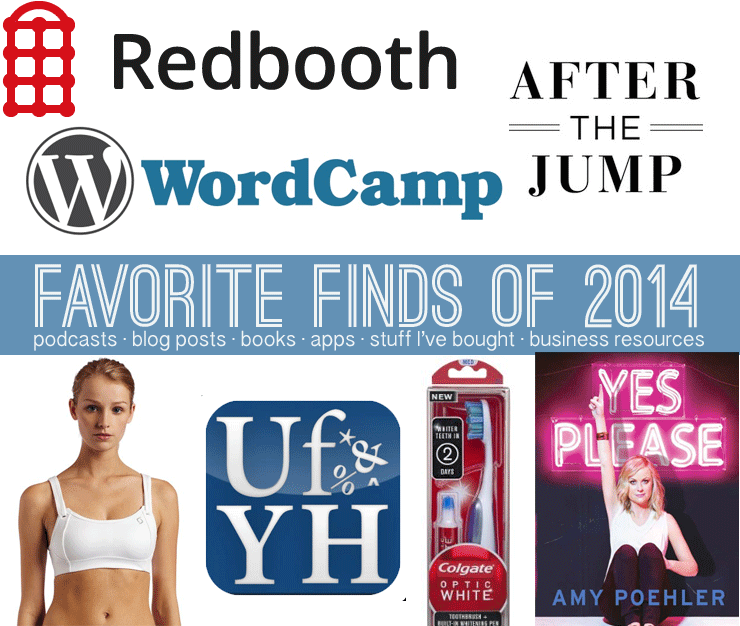 I wanted to share some of the best things I discovered this year – I have had a lot less time to sit down and read blog posts and books, so podcasts and audiobooks have been essential to me continuing to find entertainment, inspiration, and business advice this year.
Podcasts
Lively Show – intentional living podcast that covers topics from budgeting and capsule wardrobes to balancing motherhood and a career. Love the episodes with people in similar careers, since I always feel a little alone as a self-employed business mama lady.
A Slob Comes Clean – a cleaning and decluttering podcast to inspire!
After the Jump – business-related advice from Grace Bonney of Design*Sponge.
Blog posts
Thankful // testoserhome – a beautiful piece on motherhood. It made me less scared of my kids getting older, honestly. Really moving.
How to Create a Wildly Prosperous 15 Hour Work Week // Leonie Dawson – a piece chockfull of really practical guidelines on how to get work done in less time. I reread this over and over.
Everything on mnmlist // Leo Bautista – inspiring, helpful, yes.
Business resources
WordCamp – a great little conference full of resources and people – I'm so glad I attended this year and plan to do so next year, too!
Redbooth – task lists, project management, adding team members, and Google calendar integration. It's vital to my projects and staying on task! I LOVE this website and would be lost without it!
Apps
Overdrive – audiobooks for free from my library. I'm listening to more books than I'm reading these days, so this is fantastic. Amy Poehler's book on here was amaaaazing.
UFYH –  a cleaning app that gives me tasks to do. Sure, I should just be able to clean my house, but man, this makes it more fun!
TV Show
West Wing – An excellent political drama with just the right amount of comic relief. It was such fun to watch this series with Mike! (And sometimes Theo if he was a night owl).
Books
Yes Please // Amy Poehler  – heartfelt insight balanced by Amy's amazing ability to bring hilarity to any subject. Inspiring, touching, fantastic.
Spellman Files series // Lisa Lutz  – such a fun series! Not perfect or deep by any stretch, but just what I needed for a year of pregnancy and babyhood. Funny and fun with the added bonus of mystery.
Landline // Rainbow Rowell – apparently this wasn't loved by all, but I loved the realness of their relationship troubles after years of marriage and children. It made me want to be a better wife. It made me cry. It made me laugh.
Stuff I've Bought
Moving Comfort Fiona sports bra - cute, comfortable, and incredibly effective. I will never buy a cheap little Target sports bra again.
Stability ball - this purchase turned out to be the best $11 I spent this year. I used it during big huge pregnancy to sit on while I worked, then as a baby bouncer, and now I use it for super-effective workouts.
Colgate Optic White Toothbrush Plus Whitening Pen – I loved this and it worked so well until I dropped the whitening pen in the toilet. Womp womp. Maybe Santa will put another in my stocking.
Stuff I've Bought, Mom Stuff
Grovia diaper cover – my favorite cloth diaper of all time. They work so well and have some cute options.
Undercover Mama nursing tank - wear one every single day. Best.