I photographed my first wedding yesterday and pretty much everything that could go wrong did.
Let me back up.
This winter, my friends Rob and Jenn asked me to photograph their wedding. I had done bridal shots before, but  never a wedding. I was nervous, but it was a small wedding with just 50 people, so I accepted. I was equal parts thrilled and anxious, but I spent a lot of time in the past few months preparing for it.
I read everything I could get my hands on for first-time wedding photographers, emailed with several of my favorite photographer friends to get advice and support, and poured over wedding photography sites to get inspiration.
I practiced using my Speedlite flash, I bought a light diffuser, and I rented two very pretty lenses: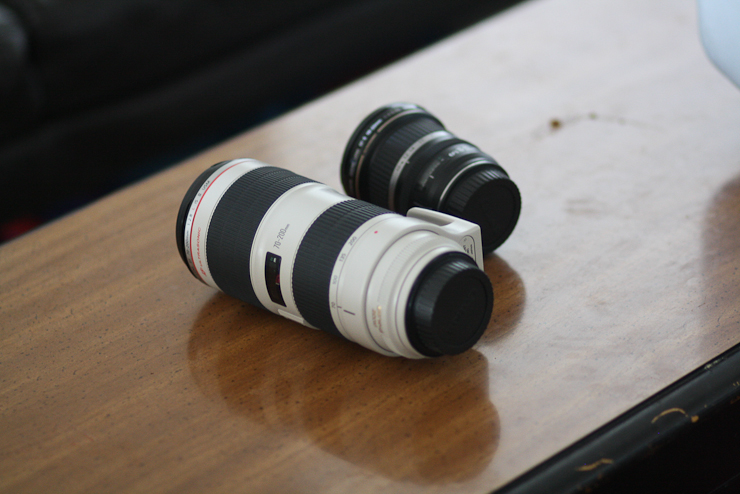 I pretended like my grandparents anniversary was a wedding and documented all the details – thinking it would be good practice for an indoor wedding with 50 people and lots of movement.
I also forced Gabe and Mike to dance around our apartment for me to practice. They are awesome.

I created an ambitious shoot list and a detailed timeline for the day of the wedding. I had a meeting with them and several emails to plan and determine what they wanted. I saved a dozen photos on my iPod to reference in case my brain froze during the couple portraits.
I tried to do everything I could to set myself up for success and give Jenn and Rob the photos that reminded them of their wedding day; the photos that captured their emotions and experience perfectly.
I was nervous, but confident. I had so many supportive friends cheering me on and a husband who is beyond perfect for me in the way he tirelessly encourages and reassures me.
Well, things started to go awry pretty quickly.
The morning of the wedding, I was awake and ready to drive the two hours to Columbus, when I received news the timeline changed, leaving me with a tight time for photos since the reception and ceremony were at the same place. Totally fine, I told myself, you can still do this. You've got this.
I drove to the reception hall to scout out spots to take the portraits outside, since the photo shoot at the bride's mother's house wasn't happening. It was pretty much an asphalt parking lot. There wasn't much natural light inside. I texted Mike, "Ah! The hall is pretty dark! Boo." You've practiced using your flash. There is a tiny pocket of trees over there. It's cool. (Oh, if I only knew what would happen…)
The heat was oppressive yesterday, and I cheerfully said to Jenn, "At least it's not raining!" Twenty minutes later, the sky turned black, and opened as buckets of rain poured out. Tree debris swirled around in the air as hurricane-force winds pounded against the house. It was absolutely terrifying. I haven't seen a storm like that in ages. Well, at least the ceremony and reception are inside.
I drove to the hall and Rob texted me that his power was out at the hotel. My stomach sank as I walked into the hall where the ceremony and reception would be and saw only candles. The power was out at the hall. It looked beautiful, but what about the photos? I stayed positive and spent some time testing out various lenses and flash setups. I could capture the candlelight beautifully, but people either looked blurry or washed out.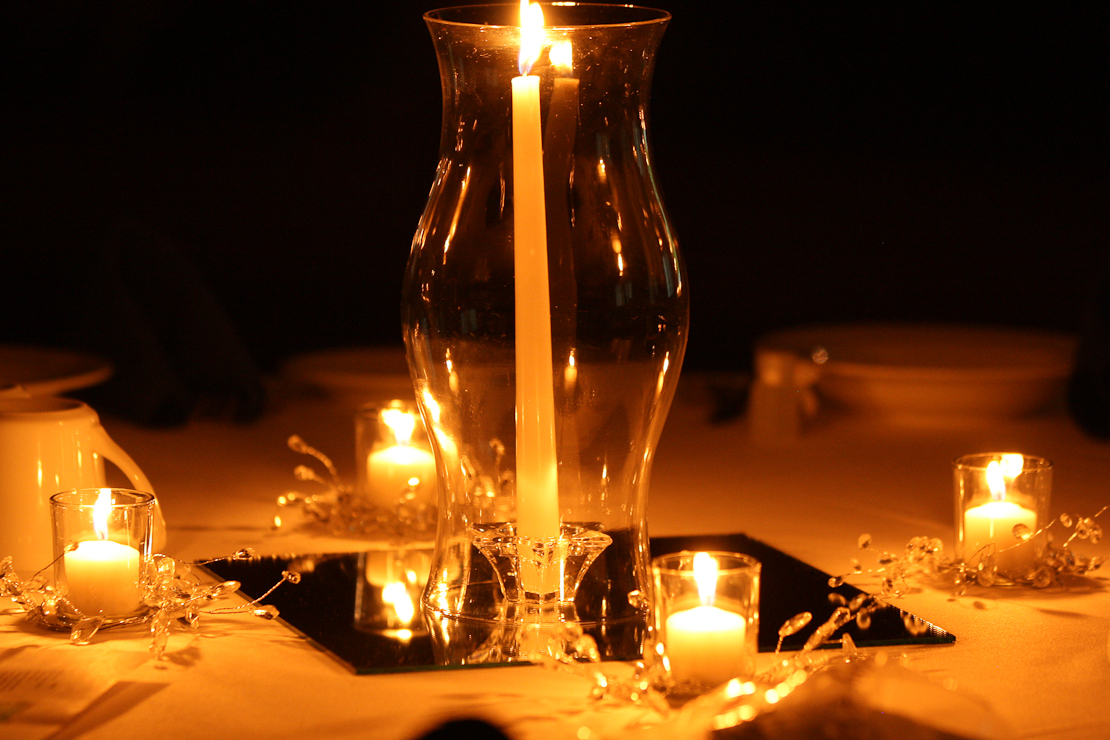 Have you ever tried taking photos in the dark? It's nearly impossible unless you have a light source. I couldn't focus on anything because I couldn't see anything through the viewfinder to focus,  I just had to shoot and hope some of the photos focused. It was…terrifying; I had a pit in my stomach.
Thankfully, the rain let up later in the evening and I had a bit of time to take their photos in the natural light coming through the doorway. Picture this: me standing in the parking lot on a chair as they canoodle in the doorway. There is a giant dumpster behind me. I am barefoot for some reason. Classy.
I am bummed that I wasn't able to capture things as well as if there had been, you know, actual LIGHT, but I managed to get a few shots.  In the end, they are married, everyone had fun, and the cake was the best cake I've ever had. Ever. And that's what's most important, right? (The married part, not the cake part. Obviously. But cake is a close second.)
Mike pointed out that even a seasoned photographer would have some trouble in this circumstance, but I can't help but feel pretty letdown with my performance (it feels a lot like my half marathon experience, honestly).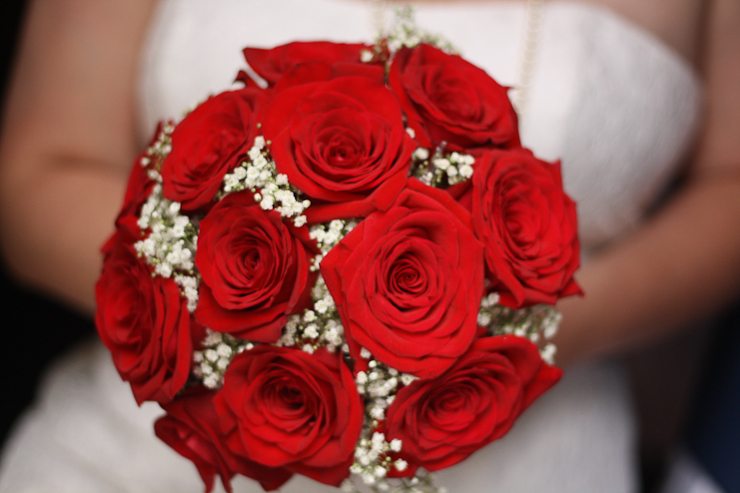 It was an amazing, beautiful wedding as a guest, but a bit of a nightmare as a photographer. It was nothing if not baptism by freaking fire.