It's been awhile since I've shared an outfit. Not because I haven't been getting dressed (I do most days), but because I always forget to beg Mike to photograph my outfit before changing into leggings and a giant sweatshirt when I get home. Alas.
I wore this outfit during a brief warm period and now that it's rainy and snowy and below freezing, I am jealous of me-from-two-weeks ago. (Yes, I am just now posting about this. I am nothing if not lazy.)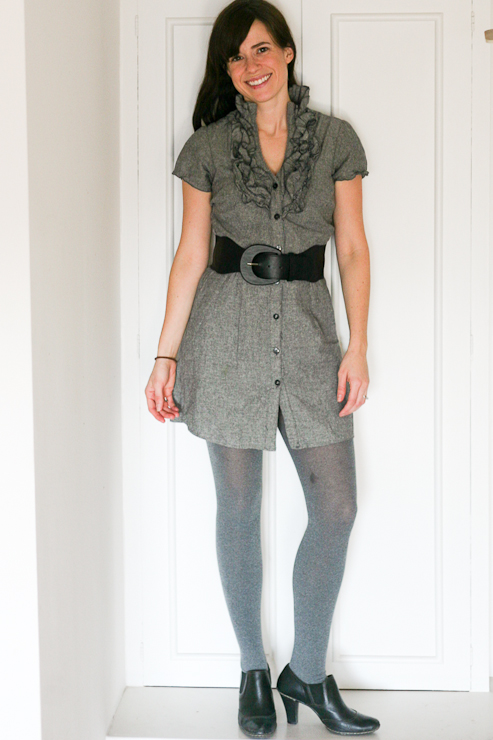 This dress is so much more…interesting than my usual clothing purchases. When I found it a year or two ago, I bought it and Twitter told me to wear it with a belt.
So I do.
When I wear it, I feel fancy. I don't normally choose such noticeable pieces, but I loved the ruffles.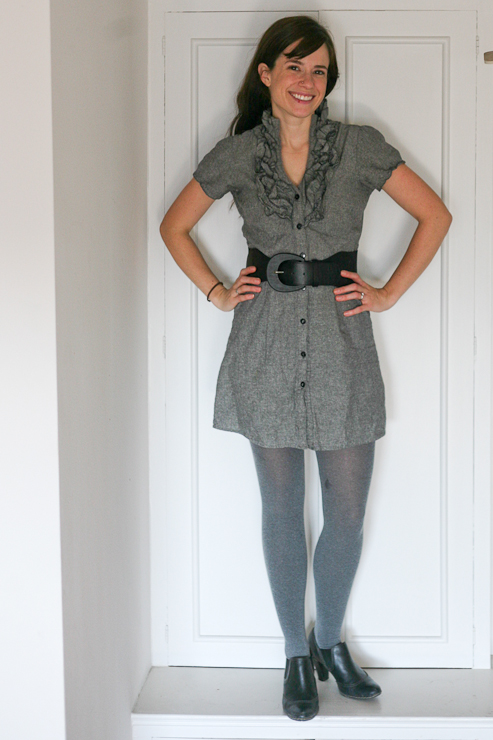 These are the heels I wear with everything in the cold months. I own two pairs of heels since paring down my wardrobe.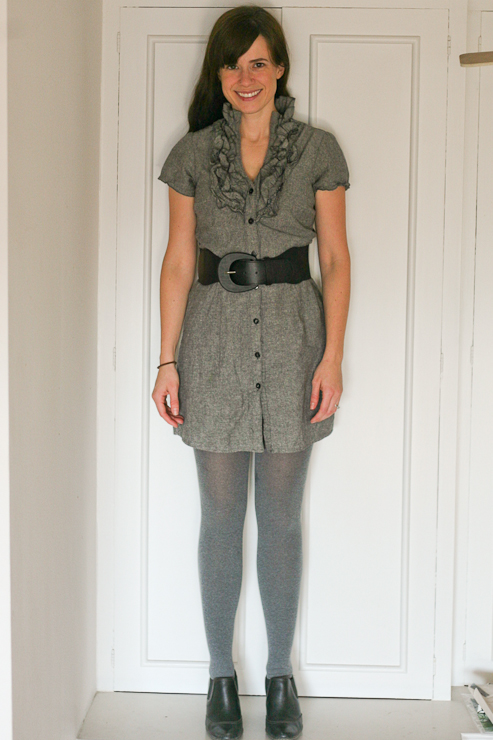 Since getting this stretchy belt, I have been wearing it with everything. Belting outfits is perfect for petite ladies who don't want to look like they're wearing their big sister's outfit.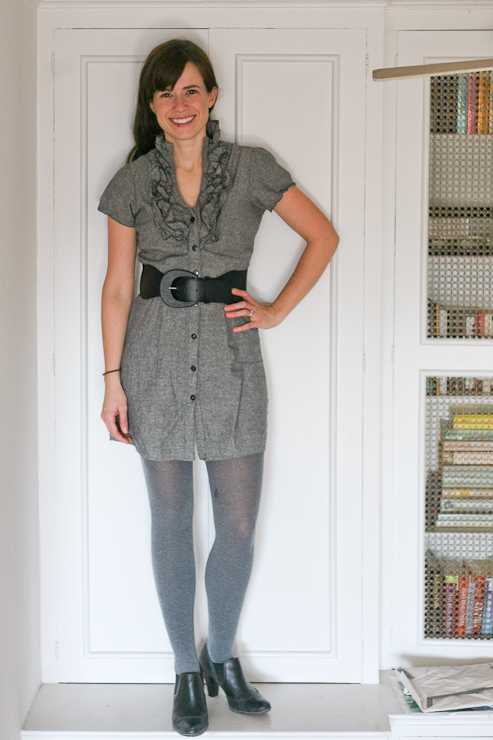 I swear the tights are more opaque in person. Also, my bangs look loooong. I trimmed them now.
Dress: Gabriel Brothers // Shoes: Target  // Tights: Target // Belt: Target