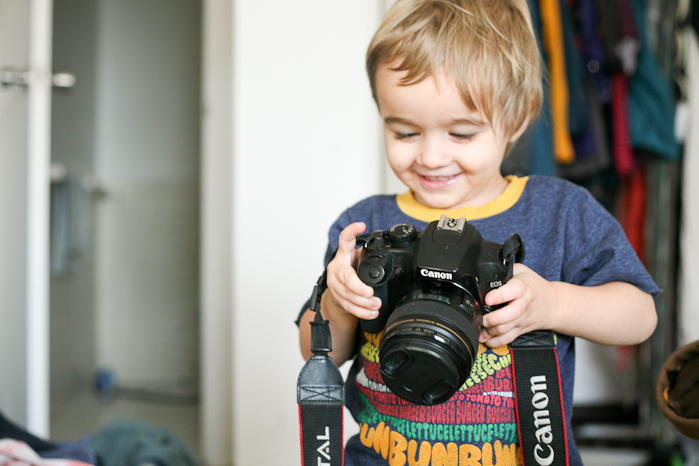 I got an iPhone at the beginning of this year. (And had a new iPod touch for the end of last year, before returning it for an iPhone) (Which, by the way, the 5th generation iPod touch is AMAZING. Super lightweight, nice camera, huge screen. Love it. If my phone hadn't broken, I would've just keep that.)
Part of the reason I wanted a smartphone (or the iPod touch) was to have an everyday camera that was lighter than my DSLR and that took decent photos. Soemthing that would be with me at all times.
And it's been great. I love my phone to capture moments of our everyday life together – I don't need to bring my giant camera on every walk or to the library. But after a month-and-a-half of almost exclusively using my phone to take pictures, I realized I had hardly any good photos of Gabe. The gap in picture quality between my phone's camera and my DSLR camera was noticeable. I had plenty of cute, sweet photos, but none that I could blow up and hang on my wall someday.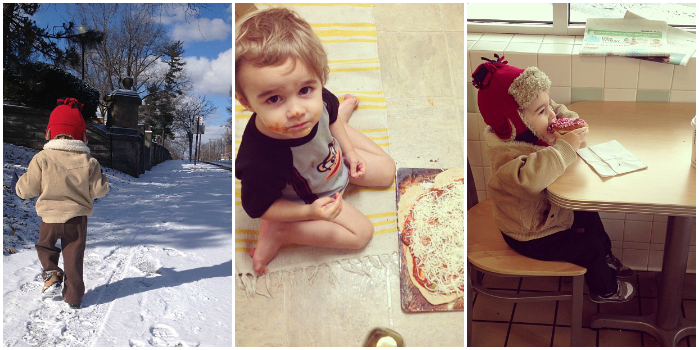 Gabe: The star of my Instagram feed.
And when we got back from Puerto Rico, we wanted to get a print for our wall and were dismayed to find that none of them were crisp enough at a high resolution. Because I took exactly five pictures with my DSLR. (Mostly because I didn't want to carry around the heavy, expensive camera and also because it wasn't focusing well in the humidity. I suppose we'll need to go back just to get some good photos.).
Combine the new lightweight camera with the fact that I recently experienced a bout of photography-as-a-business burnout (frantically emailing Rachel about quitting), and I hadn't touched my DSLR cameras in two months.
You know, it's realize it's sort of silly to care about picture quality of my child. But I want to remember exactly what Gabe looked like at alm0st-two-and-a-half. I really value high quality photos. And I really love when I can capture Gabe's personality through the lens of my camera. So, I've been trying to make an effort to pick up my hefty 5D again and capture this incredible, sweet, kind, bright little boy.
Because in many years from now, if just one of these photos helps me to remember even a sliver of how wonderful he is and how much joy he brings us, it's worth it.