1. Last night I went to Red and White on Thursday Night, an Arthritis Foundation fundraiser. I won tickets on Rachel's blog and took my sister as my date since Mike had a late class. It was SO much fun. We ate tons of amazing food like white chocolate cherry bread pudding, sushi, arugula-and-sun-dried-tomato grilled cheese, and dark chocolate-covered caramel-dipped pretzels. Also, WINE. Sparkling wine. I made a fool of myself several times (wearing only one earring, asking a guy what wine was in the dump bucket, and generally just being my not-fancy self), but had a blast hanging out with my sister and meeting Rachel and her husband. Go team.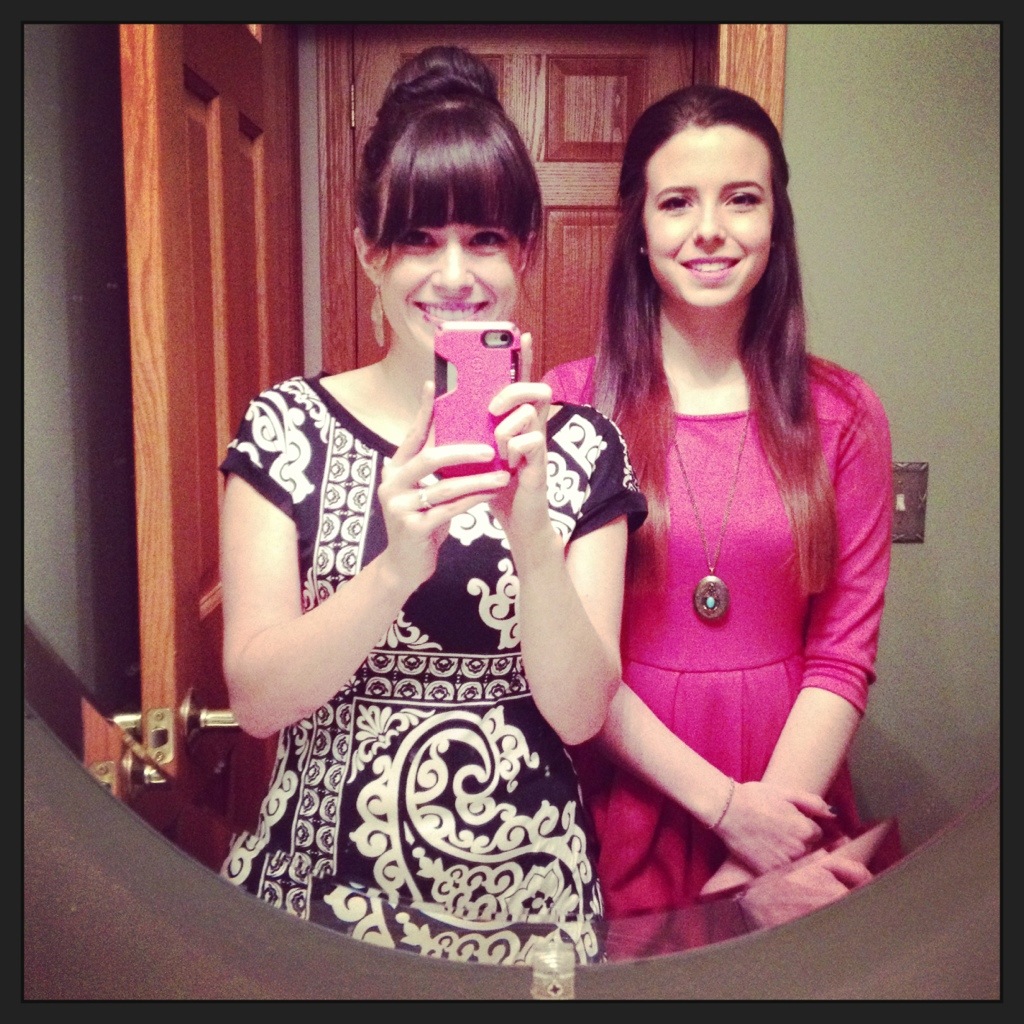 2. Today is my first snow day in two years. It was such a treat to get a phone call at 6 am telling me to go back to bed. File under: perk of working at a school.
3. I want to drink my coffee black. Except that I don't. Coffee is my reason for waking up in the morning. It fulfills me in a way no other food or drink does. And I'm not just being dramatic. It makes me so happy. But sometimes I feel like I can't be a REAL coffee lover because I put a teaspoon of sugar in my coffee (or a few pumps of flavored syrup) and a splash of half and half. It tastes amazing that way. I can drink it with just cream (I prefer it without sugar if I'm enjoying it with a pastry), but plain black coffee tastes like sludge to me. Anyway, milk neutralizes the acid in coffee, so whatever! I love coffee with cream and I don't care who knows it!
4. The winner of the wood print from InstaThis was Karen Ross! Karen, I'll be in touch. If you're bummed you didn't win (I'm so sorry!), you can get 15% off with the code ALITTLE15, which expires February 14.
5. We got rid of our coffee table and got a giant ottoman instead. The purpose of this was because our coffee table always ended up being cluttered. As I was taking some photos this morning, I realized that, um, this didn't help. AT ALL. (There's something about taking photos that makes you realize just how much a mess your apartment is.)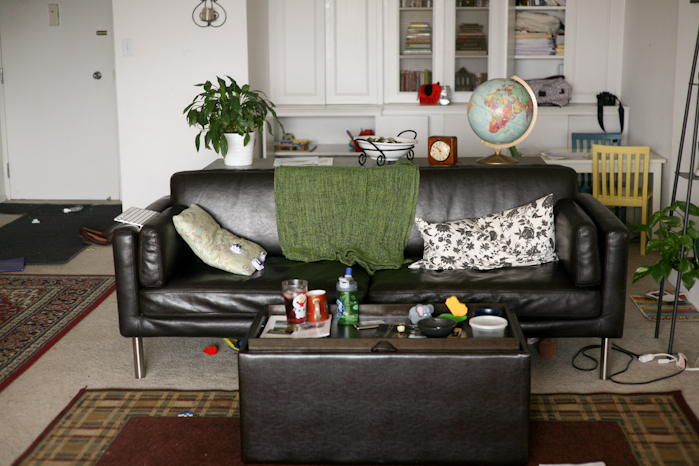 6. We have Hulu Plus for a month and I am shocked by how many commercials there still are. Especially on workout videos! This morning I did a 19-minute yoga video with SEVEN commercials. That is insane, right? Why pay for a service that still has so many commercials? Also, who wants to do yoga with an ad for Carnation Instant Breakfast in the middle of your downward dog?
7. Gabe has been so unbelievably wonderful lately. He is sweet and kind and helpful and I just want him to be like this forever.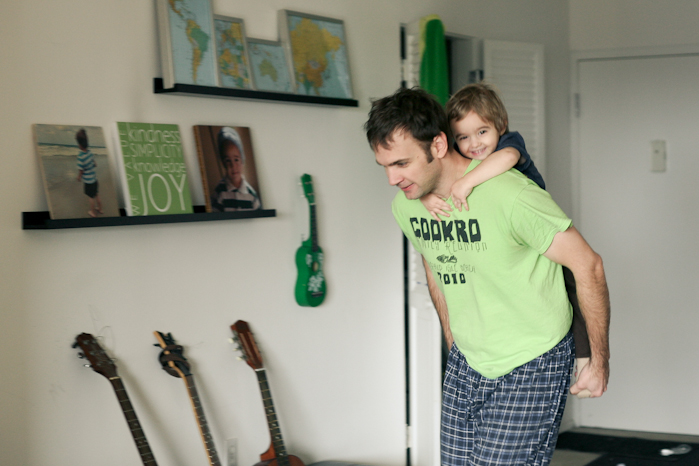 Piggyback running.