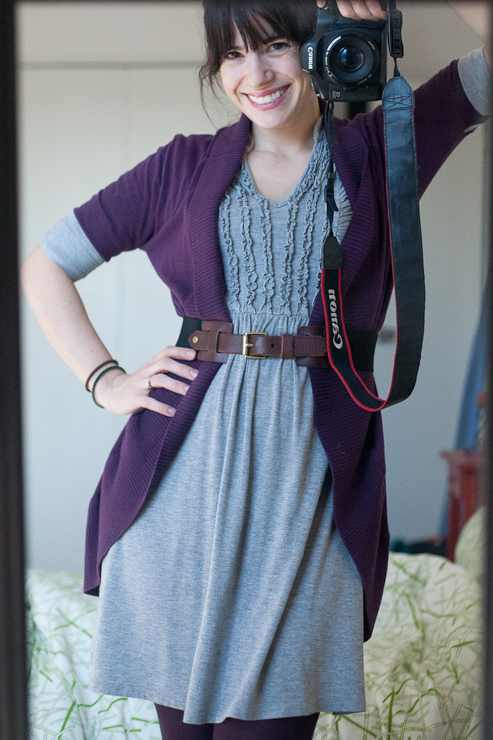 *Cardie? I know, right? I am just trying something out. I don't think I can pull it off. (Saying "cardie" instead of cardigan, that is. I totally can pull off any cardigan. Otherwise, I'm screwed. Cardigans are my life.)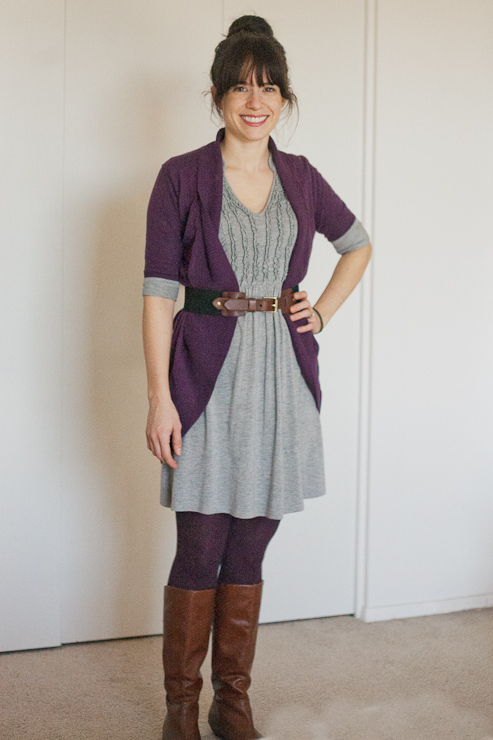 Two things:
1) Apparently I like ruffles, since I wore them last time. (And dresses/skirts. I need to post more pants pictures!)
2) I have no idea why the pictures Mike takes of me are so much worse than the ones I take of myself in the mirror. Like, pixelated and blurry and not good. (Proof that you don't just need a fancy camera to get good photos, perhaps? You have to find the light and focus and all that.)
Wait, one more thing: I am slightly obsessed with the sock bun. If I have bangs, I might as well rock a bun, right? Right. (My sister taught me a REALLY easy way that doesn't involve rolling your hair around it bun, which I had trouble with. This is Ashley-proof.)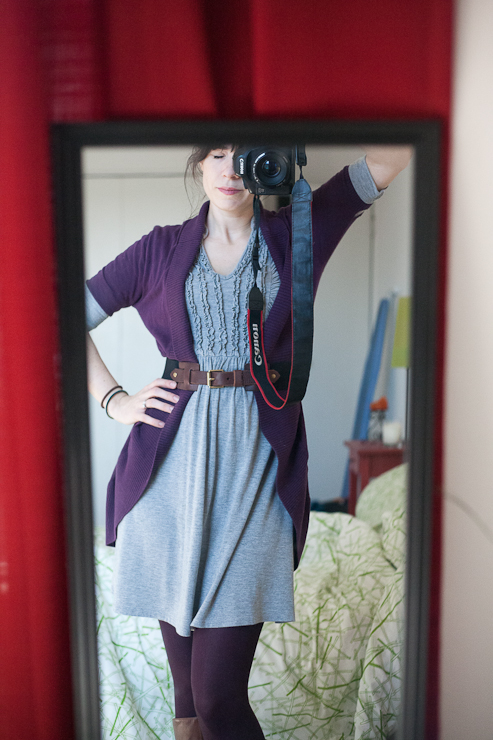 Anyway, this dress is incredibly comfortable. It's really wide, but that's why belts were invented! When I get home, I just take off the belt and it's basically like a big nightgown. I have totally slept in it before. Also, it's made in the US, which is super rare for clothing these days.
I threw on a long cardigan over it, rolled the dress sleeves (it's 3/4 sleeves) over the cardigan sleeves, and belted the whole shebang.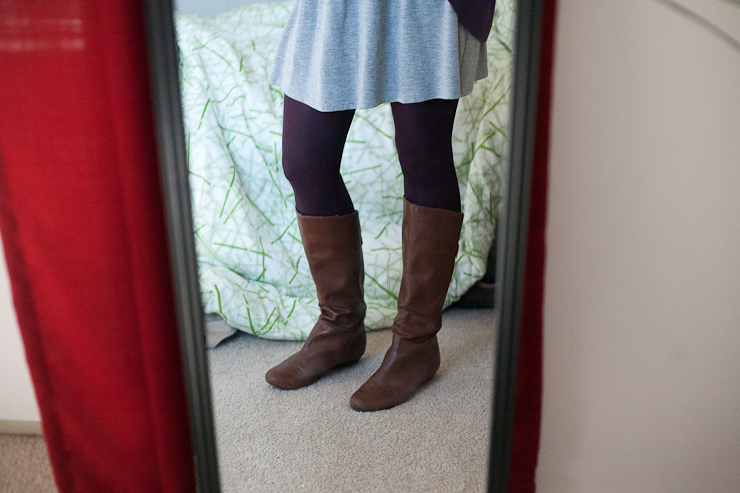 I paired it with the tights and boots you see me wear all the time. I really get the most out of my $5 Target tights. I buy a pair each winter, wear them constantly until the get holes, and get a new pair the next winter.
These boots are at least three years old. Everyone has riding boots now because they're popular. I do not have riding boots. I worried that these would become Noticeably Out of Style, but I still get complements on them regularly. Phew.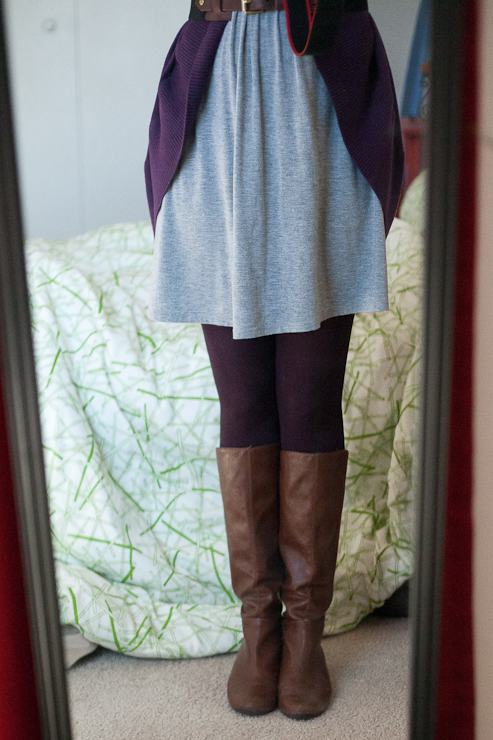 Brown with gray? Yep. I'll do it.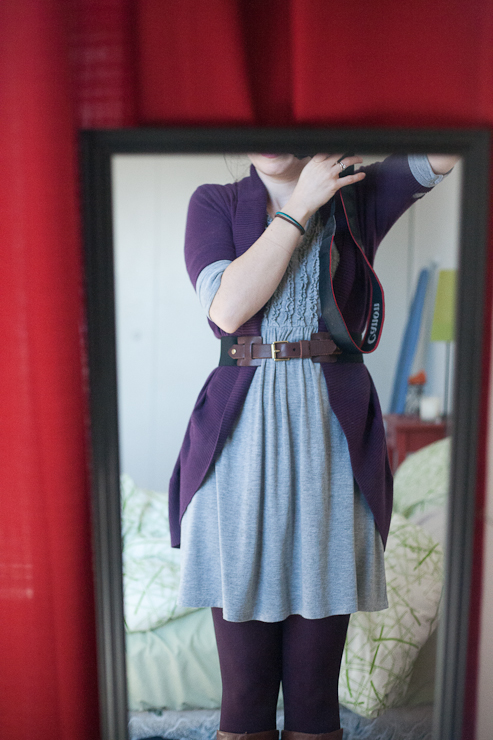 Dress: Pink Rose via Gabriel Brother's // Cardigan: Express via Gabe's (closest I could find) //  Belt: BDG via Gabe's // Tights: Target, raspberry heather // Boots: Target