Whew. It has been a crazy couple of weeks.
Let's review some highs and lows, shall?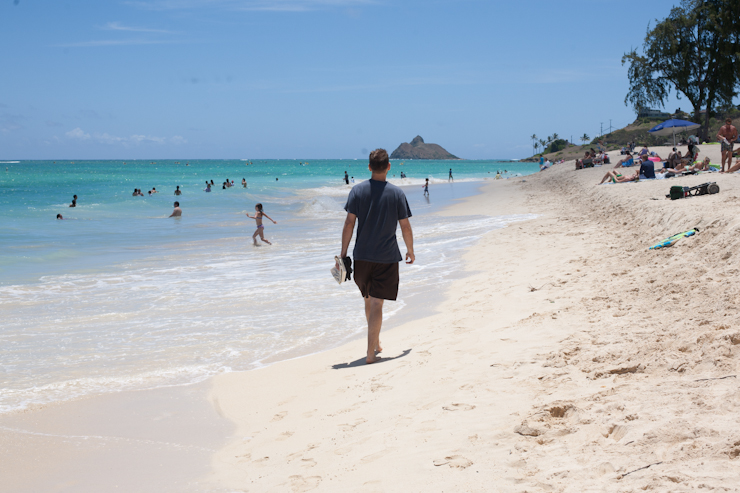 Good thing: 

Mike and I took our trip to Hawaii for 4 days. It was the perfect amount of time, really, to be away from Gabe before I missed him too much. It was…really great. We realized in the past year, I'd been to Toronto, New Orleans, Puerto Rico, Washington DC, Chicago, and Hawaii. Not too shabby.
Bad thing: 
I had another miscarriage the weeks before going to Hawaii. Yep. Again. Three months after the first. It was a bit of a drawn out process – three weeks of ups and downs (mostly downs). I have another d&c scheduled for Monday. I am jealous of women who've only had one miscarriage in a row. My bar is low right now.
Good thing: 
Gabe got potty trained this summer (well, still diapers when he sleeps) and it was the easiest process ever. I expected it to be difficult, since he was SO opposed for SO long, but one day a few months ago, it just…clicked and he started going all the time. With all the other Bad Stuff going on, it was so nice to have some finally be easy for us.
Bad thing: 
Money woes. I need another d&c for this miscarriage and Mike's 3-year assistantship ended, so things are uncertain. It sucks to be able to afford to take care of a child, but not have the money to continue having miscarriages.
Good thing: 
I am going to a female web & graphic designer retreat in September in Palm Springs! A huge leap of courage on my part (I know no one! It costs money!), but something I'm really excited about and I think will be good for my business.
Bad thing: 
Speaking of business, it has been no picnic going through all of this while being self-employed. I am a bit distracted and probably scare people with how open I am about it. Not the most professional, I imagine. And let's not talk about how very messy my apartment is right now.
Good thing: 
Three days after getting back from Hawaii, I embarked on a girls road trip with two of my best friends. It was SO much fun to connect with my friends in that way. I think being adults with careers and husbands and a Gabe, it's harder to have that completely immersive friend experience like we did as teenagers, you know? We drove to Chicago and got to have dinner with my sister (and eat pizza twice in one day), then drove down to Springfield, Illinois to be Abraham Lincoln groupies. Seriously.
Bad thing:
When you have two miscarriages in a row, you get the experience of dealing with the doctor's office and insurance and billing a LOT. I am shocked by how not well oiled those machines are. I have to explain myself and my situation a thousand times in a row, and hardly anyone is caring or compassionate. (Well, my doctor and the ultrasound tech are, so that's lucky.)
Good thing: 
Mike and I celebrated our sixth wedding anniversary this past weekend – I got home in the evening after the girls road trip and he surprised me by planning out an evening of six courses of food and song, each representing a year of marriage. We talked and reminisced, danced and ate. It was really nice. I can't believe it's been an entire year since our last anniversary. Time is seriously flying.
Bad thing:
I hate that I keep talking about bad things. I don't want to have bad things to talk about. I don't want to be a sad person. I don't want to be one of those tragic people who seems to always have some terrible thing going on, the kind of person that pops up in your feed and think, "Oh, poor so-and-so. But, man. She is depressing." I am happy person, dammit!
Good thing: 
Gabe. GABE. So much Gabe. He has been so kind and so caring and considerate. I swear he teaches me how to be a more loving person. I am so glad he made me a mother and I am in awe of him every day.
- – - – - – - – - -
….And that's my summer. Some good, some bad. I am holding on to hope that 2014 will be amazing. I need amazing.