We have been living in our apartment for 3 years and 3 months. That is 3 months longer than I've ever lived in the same house or apartment since I was in first grade.
This summer, we got the itch to move to a new place, but found nothing we liked as much as where we live now. We love the city, the neighborhood, the building, and our apartment.
So, In honor of breaking my living-in-the-same-place record, I thought I'd share what we love about living here.
What I love about our city:
It's small, but near family, friends,and lots of awesome restaurants.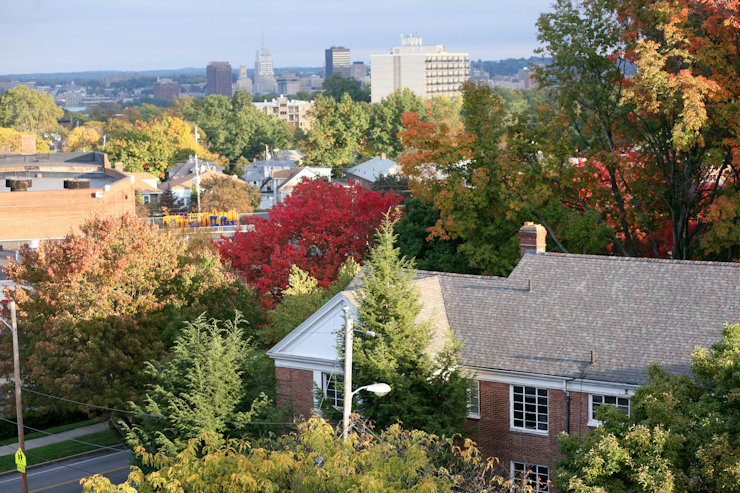 Wee little Akron.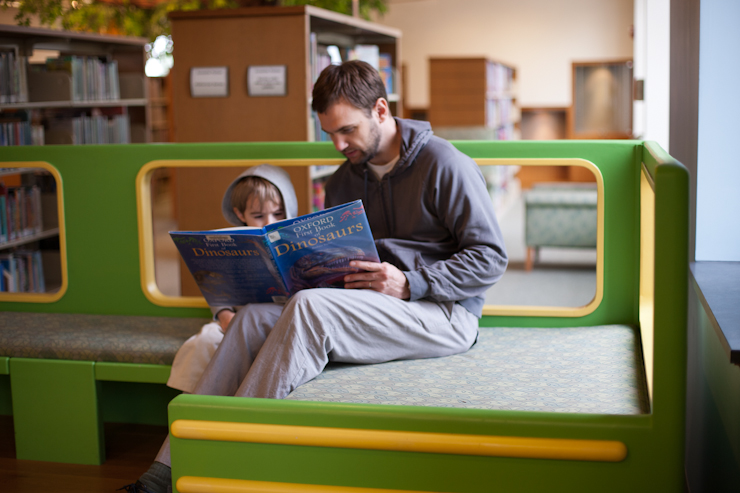 It's near tons of fun little and big cities to explore.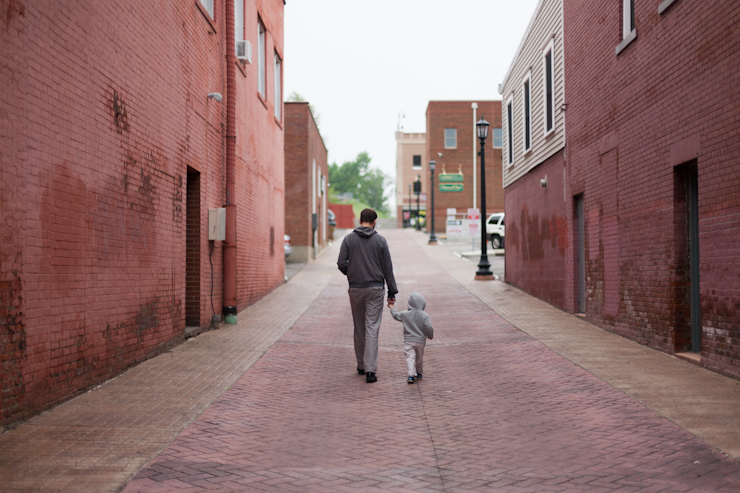 Plus, lots of outdoor space.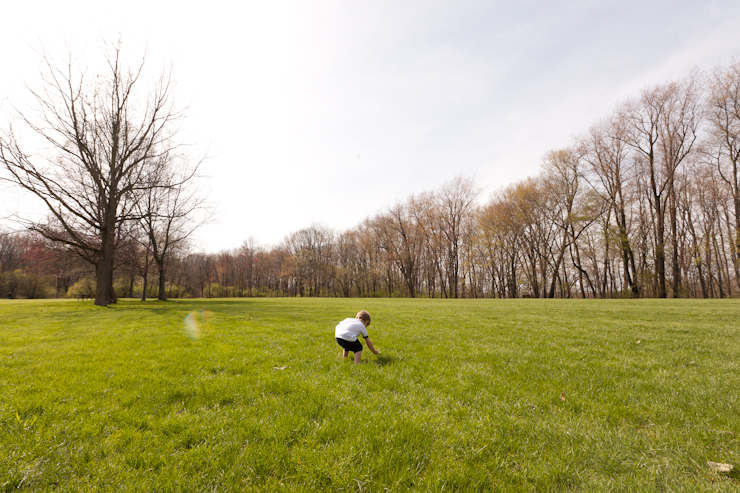 It's gorgeous (all the seasons! green trees!) and is super affordable.
What I love about our neighborhood:
Our neighborhood is hands-down the best neighborhood in our city (sorry, everyone else).  It's walkable, quirky, and full of community.
Within a 4-block walk, I can get to the library, a movie theater (that's still only $5!), several bars and local restaurants, a Chipotle, a coffee shop, a Walgreens, a vintage clothing store, a dance studio, and soon, a grocery store. (!) Plus, I can walk to Gabe's preschool. Score. Sidewalks everywhere!  We are able to have just one car because of all the walkability.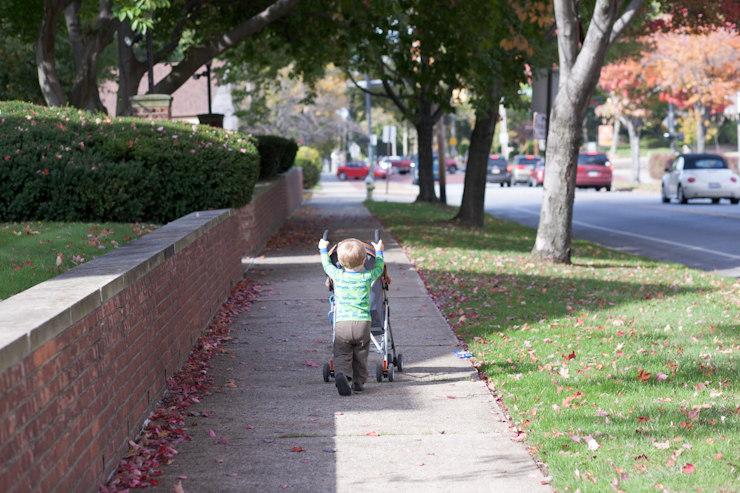 During the summer months, there is a farmer's market one block away.
There are two playgrounds less than a 10 minute-walk away.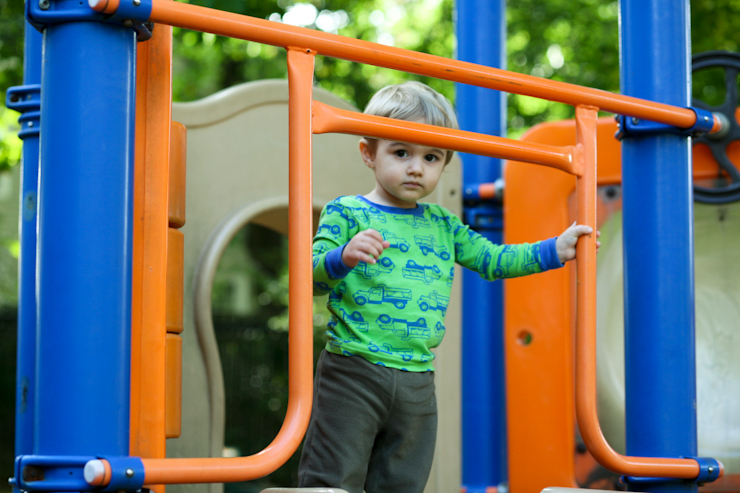 Despite being so walkable and fairly densely populated, there are tons of big trees (great for running).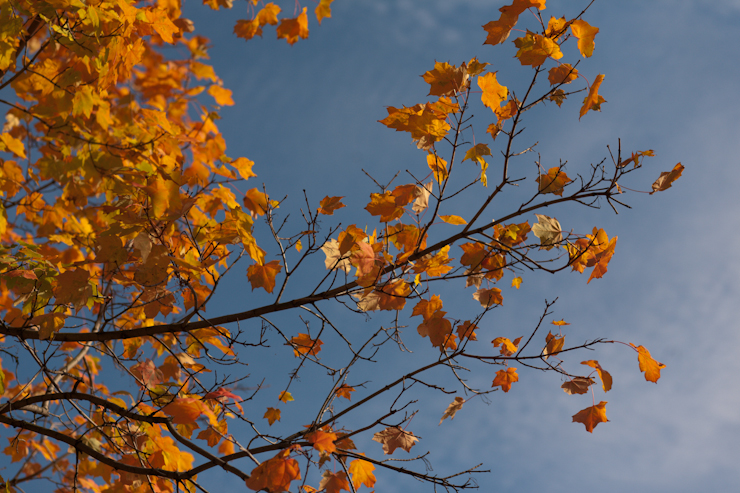 There are arts and music events all summer long. (And this weekend, too!)
Our neighbors are like-minded and are proud of the community. It feels like home.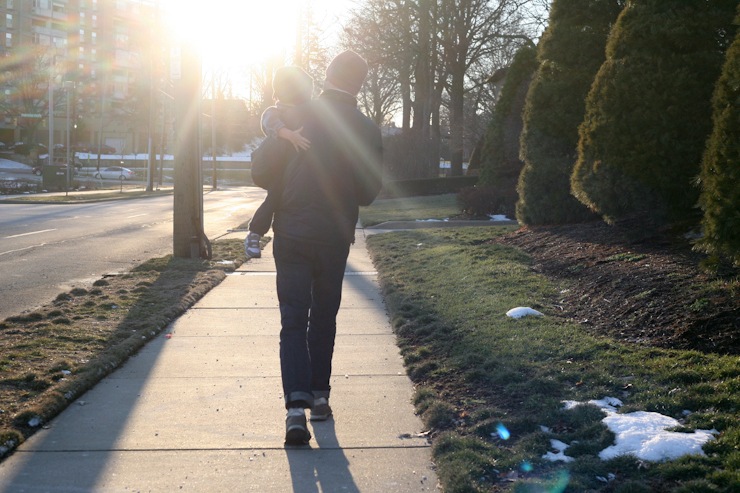 What I love about our building -
My sister lives here, too! She moved in this year and it's awesome.
We live in a high-rise, but still have outdoor space to garden:
and just hang out: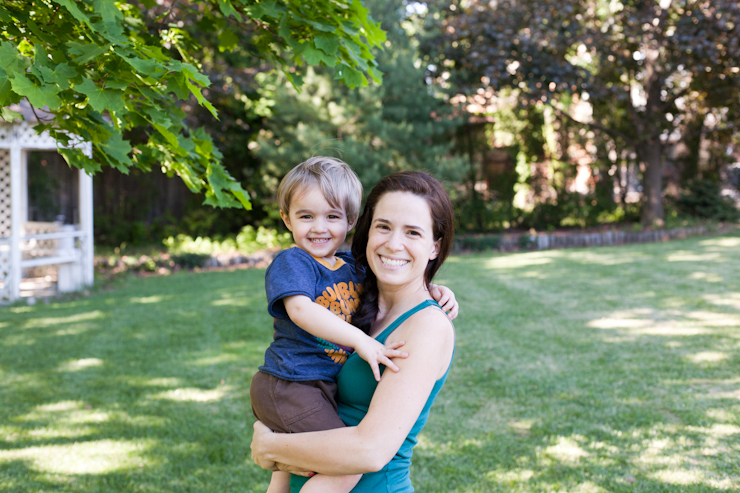 Speaking of high-rise – it's pretty awesome to be able to leave our doors and windows open all the time without worrying about someone breaking in. (And walk around in our underwear without worrying about someone seeing us…)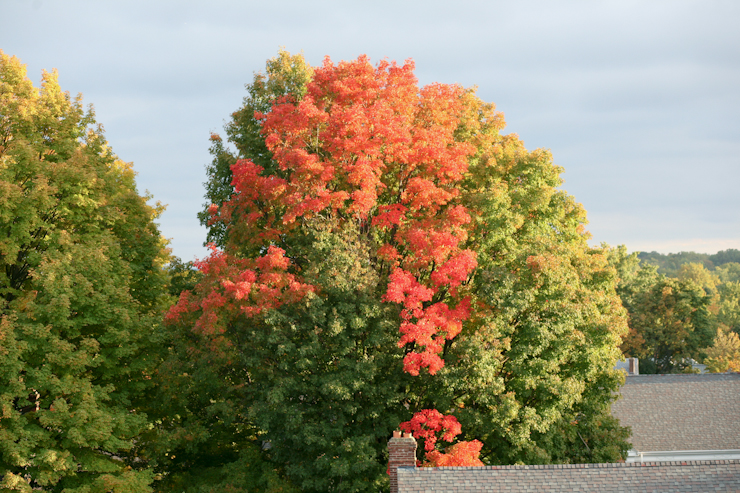 (this is the view from our apartment. See? No one can see us!)
Our maintenance folks are amazing. They fix things the day we tell them and are so kind to Gabe. So: people fixing stuff for us quickly (for free!) and everyone in the building loving Gabe.
Related, I never have to shovel snow or rake leaves or scrape off my car.
The walls are THICK. This is key for apartment living. I don't want to hear my neighbors and I don't want them to hear me. (Our next door neighbor always tells us how Gabe never cries. See? Thick walls.)
What I love about our apartment:
It's airy and spacious. It's not huge, but it suits our needs so perfectly with the large living/dining area we spend most of our time in.
THE BUILT INS. We have a built-in desk in Gabe's room and a built-in bookshelf along one wall of our living room. There's so much history in our building and I love how each apartment has different built-ins!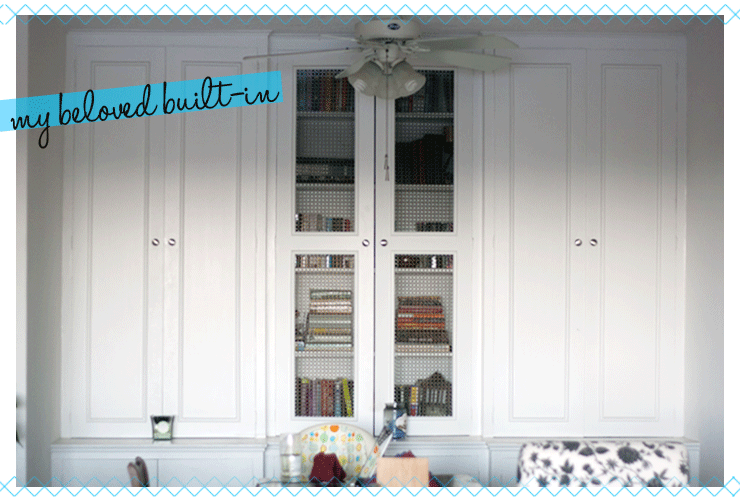 Outdoor space. Again, we live in a high-rise, but we get to spend time outside! We have a huge balcony that we spend time on – coloring with chalk, eating dinner, reading, or just watching the sun set.
It feels like home. After 3 years, so many memories in this place! It's cozy and perfect and I'm still not sick of it.
And that's why I love where we live! In a year, we might be somewhere new, so I'm trying to really treasure all of this awesomeness.
I'd love to hear about where you live and what you love about it! (If only to come up with a list of acceptable places Mike can apply to for internship… ;))