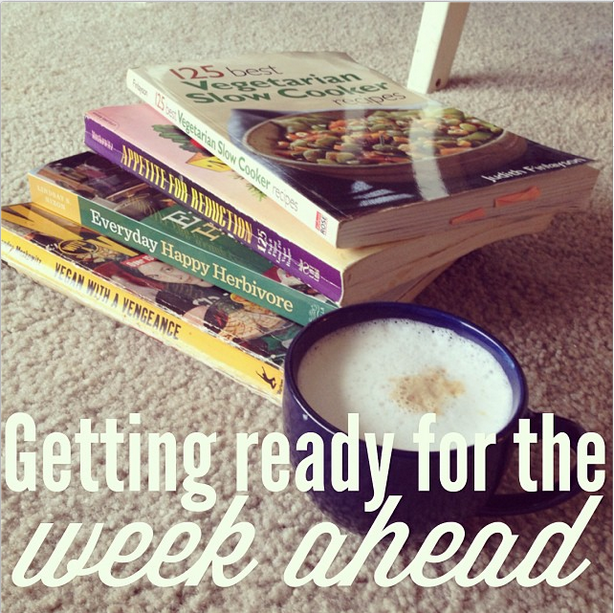 For the past month, I've been meal planning. A little more structured than my lazy approach I talked about last year since we have tons of veggies from our CSA that we need to use each week. I hate wasting food that I've already paid for, so I sit down with a good cooking reality show, a cup of coffee, a stack of cookbooks, and a list of all the items in the fridge I need to use. I tend to stick to recipes I know and trust, with a new one thrown in once or twice a week. Then once I've planned the nights out, I make a list of anything I need to grab from the store to complete the dinner plans for the week. I try to prep and cook as much as I can on Sunday to make weeknight dinner prep easier (and hope Mike doesn't dig into any of the food prep!)
I thought I'd share our meal plan for this week since I love hearing what others are cooking and eating!
Monday: Lentil shepherd's pie (on Simple Bites)
Tuesday: Mac and trees (from Appetite for Reduction)
Wednesday:  Slow cooker tamale pie with chili cornmeal crust (part 1, part 2)  (from 125 Best Vegetarian Slow Cooker Recipes)
Thursday: French toast with tempeh sausage crumbles
Friday:  Slow cooker bean torta and garlicky greens (also from slow cooker cookbook, garlicky greens from Happy Herbivore)
All the warm, cozy food fits perfectly with the cooler weather we've got here today. Have a great week!