[December Update]
Sew something. I MADE THE MOST AWESOME THING EVER. A preschooler-sized messenger bag out of flannel train material: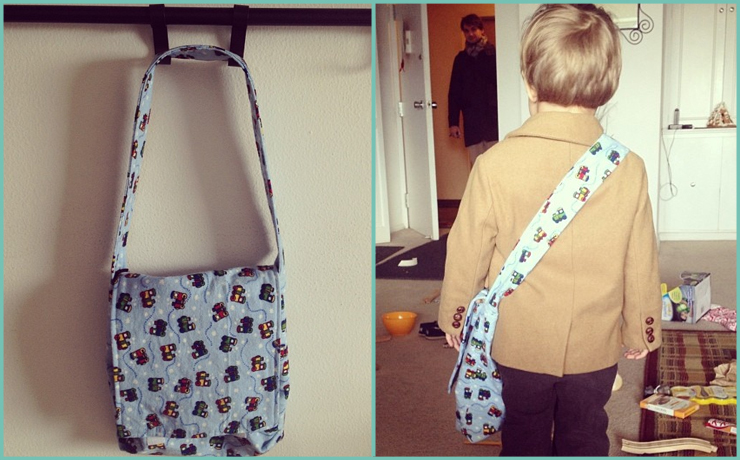 It was SO fun to create something with my own hands. I missed that. I should do it more.
Do Christmassy things. Yes! And it was such fun. We did everything except 3-4 items from this list. Gabe is fully into the Christmas season this year, which makes it all even more enjoyable.
Reach a certain number goal for my income this month. Spectacular fail. I only earned about 36% of my income goal. Womp womp. That's why I set goals, though, to have something to work toward. And December is usually quiet the second half of the month as people get off their computers and away from work instead of thinking about the new website they need.
Get my hair chopped. Sure did. To the tune of 12 inches. A FOOT OF HAIR IS GONE FROM MY HEAD. (Sorry. Apparently coffee makes me use the shift key.)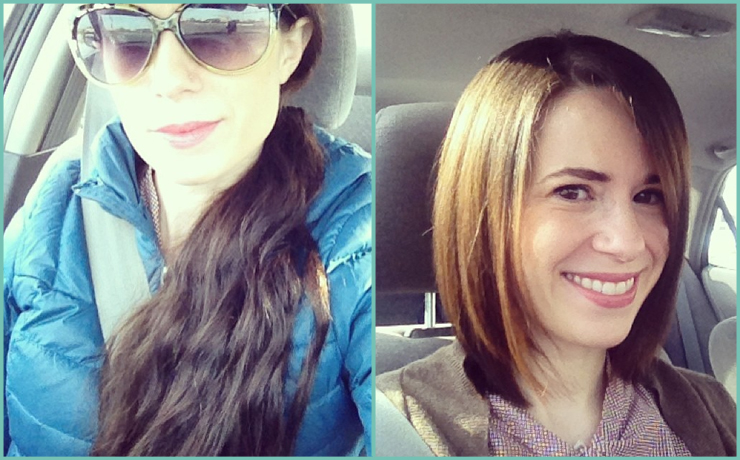 [January Intentions]
Reread the Joy of Less. I read this book almost 3 years ago and it changed my life. In fact, this post about learning how not to be a slob is still one of my most-visited and pinned (and at least 65 copies of The Joy of Less have been bought by people visiting that post – not to mention people like me who get it from the library.) However. Things have been sliding and 3.5 years staying in the same apartment means more stuff accumulation, despite our best efforts to constantly declutter. It's time for a big purge and I am so ready. 
Take another Braid E-Course. I mentioned how Braid's "Dream Customer Catching" e-course was one of the best business investments I made last year, so when I saw they're offering their course in a few weeks called SHAPE UP YOUR CONTENT: Tame Your Ideas & Tell People How to Buy You, I signed myself right up. I think it'll be just what I need to get myself started on the right food with business things. I am so excited to get to take another e-course with them!
Complete Fresh Start. In looking for some reflection and intention setting materials, this guide was suggested to me by Lisa and Jamie. I wasn't intending to purchase something, but since it's oriented toward creative business owners, I snatched it up, hoping it will help me to focus myself and my business in the new year. (For a more personal growth oriented reflection and intention guide – we did the ones from the Art of Simple together last night. Lots of good conversation resulted.)
Drink 54 oz of water a day. I made an effort to get enough water (half my body weight in ounces) for a few days and noticed a remarkable difference – I woke up more easily, didn't experience dry mouth at night, and had less headaches. Now that I'm finally feeling a little better, I should take better care of my body. And so: water!
I'm so hopeful for this month, the year, and all the potential they hold!