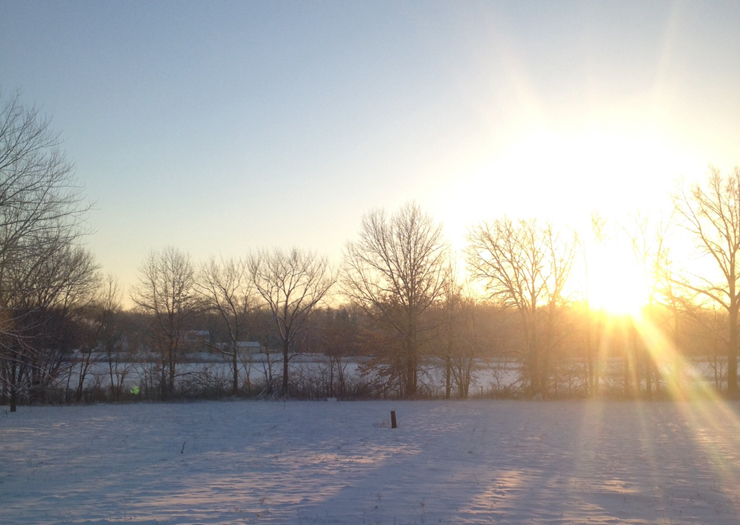 I really want to tell you…
1) Working from home has been more difficult. I am not always adept at juggling the mom-work thing. Most of the time lately, I feel like like I'm failing at everything and drowning. This might have something to do with the fact that I'm coming off of several months of pregnancy-induced fatigue and nausea. I didn't cook, clean, or do much of anything aside from the bare minimum. It's hard to recover from, you know? And to get anything done while Gabe is at home (aka: the last three weeks) I pretty much have to throw a screen or food at him or be interrupted every thirty seconds, which isn't so conducive to, well, anything.  I am not one to feel guilty, but I have been feeling so guilty about all of it lately. I just feel not enough about pretty much everything I'm doing. Just call me Ms. Sunshine!
2) Work is steadily, and happily!, increasing. The funny thing about freelance work for me is that it either seems to be flowing at a drip-drip-drip rate or a fire hose rate. No matter how hard I try to space projects out, time things well, it's still an avalanche of work or very sparse. Someday I'll become a pro at navigating that, right? (Ha. Not right.) Come to think of it, this might be related to #1.
3) Last weekend, we traveled to Madison, Wisconsin and thought were going to die in a snow storm. If you're paying attention to me on Twitter or Instagram, you saw how we had to pull off the highway when a snow storm in Indiana at 9 pm suddenly the road covered in a thick sheet of snow and gave us a visibility of less than 10 feet. It was terrifying. We stopped for an hour at a gas station that had a restaurant and waited for the storm to pass. It didn't pass and the restaurant was closing. We thought our last meal would be french fries dipped in this gross cheese sauce, so we decided to just find a hotel a few miles away and stay there instead of 4 more hours to Madison for the hotel we'd already paid for. I actually got travel insurance for this very purpose (snow affecting travel plans), which reminds me I need to figure that out. The trip was less-than-stellar, unfortunately. We loved Madison (well, I might have mostly loved that the hotel had fancy treadmills and that I could get Pad Thai delivered at 10 pm), but the rest of the trip was a comedy in bad timing – we arrived a day late thanks to a snow storm and had to leave a day early to avoid another snow storm.
Winter, amiright?
4) I want to redesign both my work website and this blog again. My own websites used to be my playground where I could tinker away for hours on end and try out new ideas and techniques. Now I'm a little more limited on time (thanks a lot, Gabriel), so I tend to focus on paying work and sweep my own stuff under the rug to deal with later. This is sad. I want to make everything prettier.
5) To end on a happy note: I have been feeling tiny baby kicks (squee!), I have three sets of plans this weekend (social!), and…I like food again. I've eaten three pounds of potatoes in three days. So, specifically potato-based food (with ketchup).